Testimonials & Media Mentions
What clients, customers and the press are saying about Kinobody's workout programs and supplements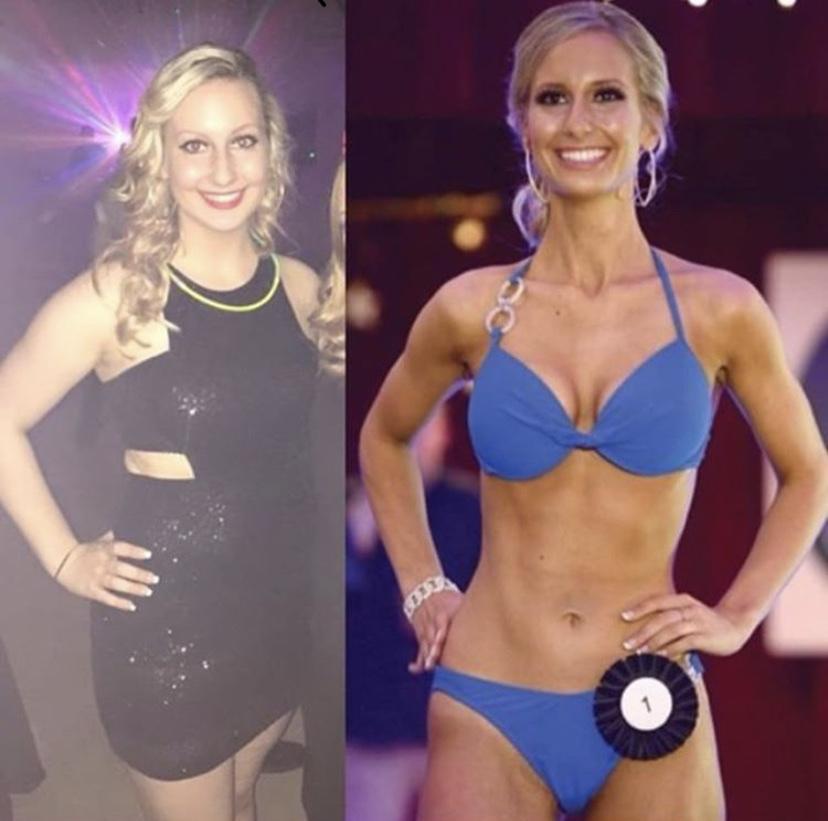 "I did the Goddess Toning Program for over a year, then switched to KinoBooty when it came out. The transformation physically, mentally & emotionally has been incredible over the last 1.5 years. Went from 165 down to 115lbs and got incredible tone and muscle growth while dropping a ton of fat. I recently competed in & won a pageant called Miss Polonia Connectcut. Wouldn't have been able to do it without your programs & the community."
Nikki - Results may vary from person to person.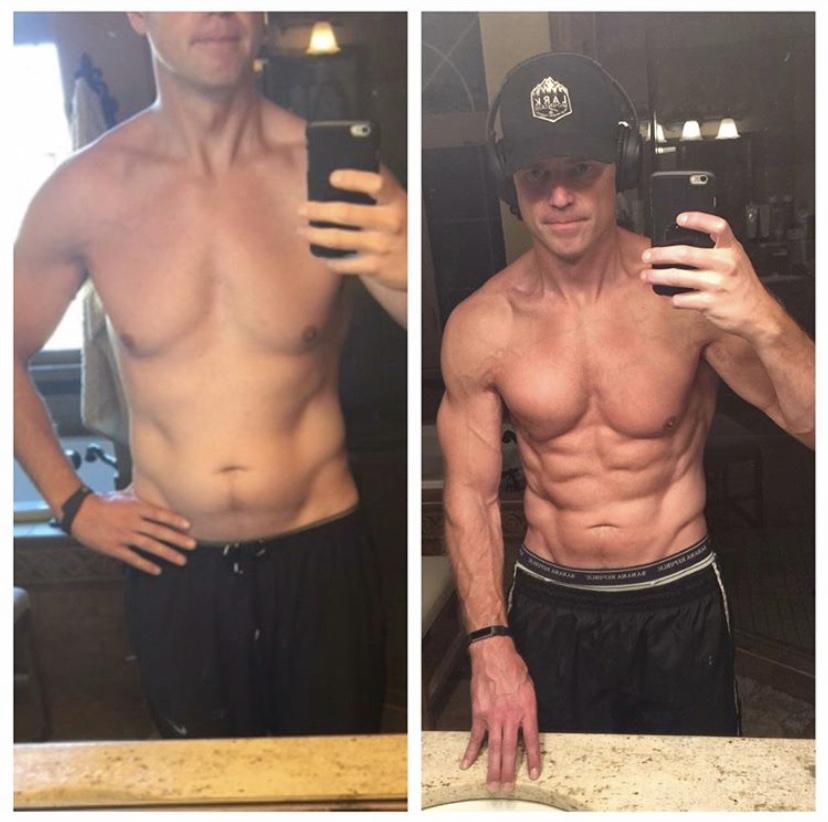 Hands down the best working, most ridiculously effective program that I've ever used! Waist 38 to 33. I love how I feel (starting weight was 232, currently 195) significant strength gains across the board on all lifts. Intermittent fasting has worked extremely well. And on an unrelated note, just hit a year with no alcohol! Kinobody is now my go to outlet for stress relief! The program has changed my life.
Ryan - Results may vary from person to person.
Kinobody Transformations Include...
Kinobody programs and supplements are used by over 500,000 men and women across 80+ countries and includes celebrities, influencers and world-leaders. Here are some of our top transformations: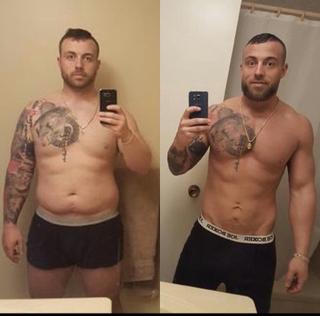 Down 52 pounds in 7 months on your Warrior Shredding Program. Just wanted to say this is BY FAR THE BEST program I've ever been on in my entire life. I've done paleo, keto, full day fasting, low carb, no carb and vegan. I did get good results on all of them but as soon as I took a break and went on a carb eating spree I gained almost all the weight back. Kinobody is a lifestyle for me now and I'm truly grateful for this program you've put together. I will never change it.

Jeff - Results may vary from person to person.
Just want to say I've been following your program hardcore and seeing results I never thought possible. Day by day, month by month I have been getting stronger, building muscle while staying lean as f---! Thank you brother! The Aggressive Fat Loss Program has been the only program that has ever worked for me. I have tried so many of those bullshit meal plans.

Adam - Results may vary from person to person.
I have the highest bench press I have ever had at my lowest bodyweight in years using 3 days a week and RPT. I doubted the volume but it definitely works! Your Youtube channel turned me onto Intermittent Fasting and that training style and now I live a great life and fitness doesn't swallow me whole anymore! thanks man!

Michael - Results may vary from person to person.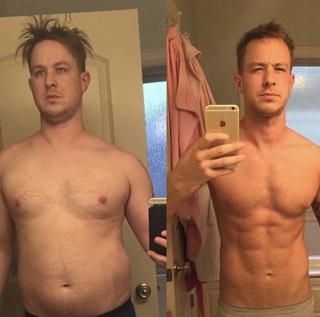 At 28 I was in the worst shape of my life. 7 months later and wow I feel great! Man it's so true what you say, "just follow the program and you will get great results!" 4 months on Aggressive Fat Loss then last 3 months on Warrior Shredding! Went from 211.2 to 172.6 and 7.6% body fat. WHILE GAINING MUSCLE! Love it and can't wait to do Greek God in a couple of months.

Tyler - Results may vary from person to person.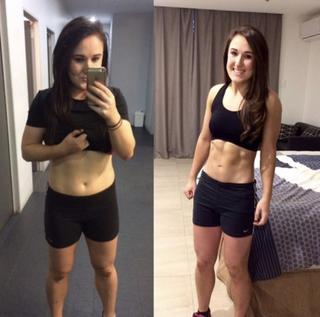 The lifestyle and fitness journey has changed not just my jan size, or the 2 stone that I have now lost in weight, but my mindset and confidence is the best it has ever been. I'm a complete party girl you loves going out, having drinks and eating out, and this is the ONLY program that has worked for me longterm. I've tried so so many over the years. a massive THANK YOU for helping me get to a body physique I only ever dreamed of before.

Niamh - Results may vary from person to person.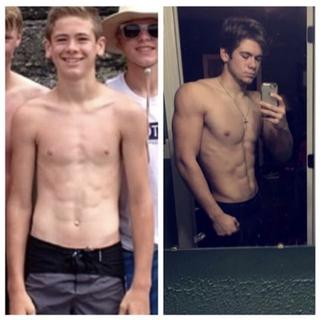 I just want to thank you for helping obtain my goals and become a stronger and healthier person. I went from being a 130 pound laughing stock on the football team to a 175 pound division 1 football player. It took me about a year and a half, but following Kinobody and your lifestyle got me to where I am today!

Colton - Results may vary from person to person.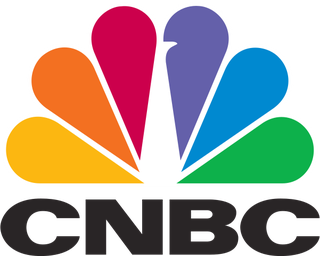 Kinobody can get consumers into heroic shape without severely restricted diets and seven-day-a-week workouts. And he has the physique to prove it.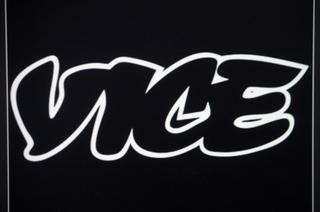 I spent a week training with YouTube's 'douchiest' fitness celebrity. O'Gallagher isn't like other fitness gurus. He's not just selling a diet plan, or a set of exercises guaranteed to get you in the best shape of your life. He's selling a lifestyle. [...] As much as O'Gallagher seems like a douche with muscles, that doesn't mean the program doesn't work. In my month of Kinobody, I lost eight pounds and took two inches off my waist. 

Young, Bold and Innovative… With more success stories in his first year than any rookie fitness author, and an attitude that says, who cares, it's only fitness. Gregory isn't like every fitness professional, who lives their life in the gym and subsides on protein shakes and cardboard meals.
Gregory's always been more interested in how to get in amazing shape while living a life too; eating amazing meals, reveling at night and spending time outside of fitness. Interestingly enough, his training and nutrition approach, works gangbusters as his clients routinely achieve radical transformations in only 12 weeks.